COVID-19 UPDATE
WE'RE OPEN AND FULLY OPERATIONAL
Tejas Production Services is open, accepting new orders and fully committed to meeting or beating the deadlines of our existing orders for clients. Our Field Service technicians are also available throughout Texas and Appalachia.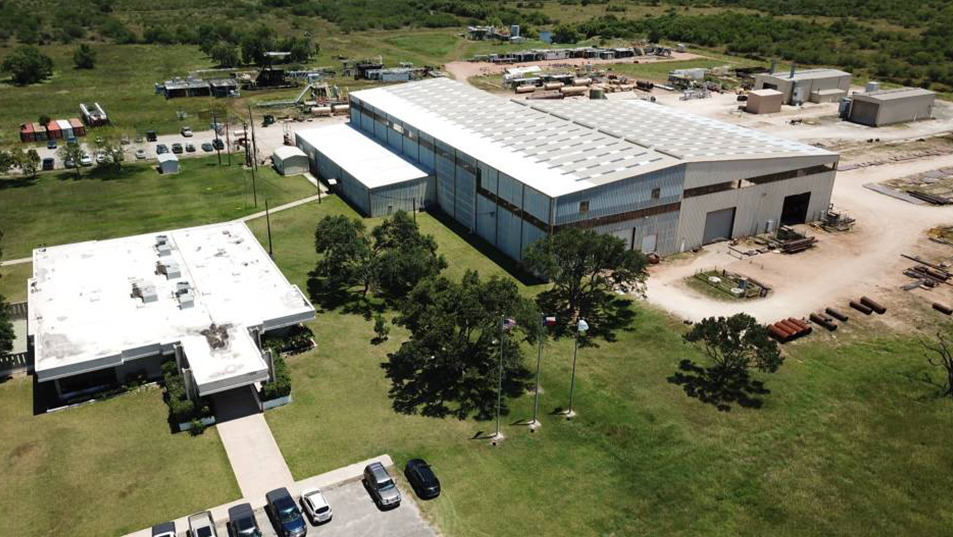 Tejas Production Services
Headquartered on the gulf coast and serving upstream and midstream operators worldwide for over 25 years, Tejas Production Services is a full-service oil and gas production & process equipment design, fabrication and servicing company. Organized with the guiding values of relentless improvement, partnership, transparency, integrity, dependability and fairness, Tejas strives to be the best designer and manufacturer of production equipment, leading with service, innovating with technology and using data to make decisions. We seek to create mutually profitable relationships with employees, customers, suppliers, our community and investors (the "Five Stakeholders.")
Production and Process Equipment You Need, When You Need It
Tejas understands your process requirements and our industry-leading, in-house team of engineers and designers will partner with you to create appropriate, efficient, serviceable equipment to meet your production and processing needs. Our vertically-integrated, data-driven approach to fabrication ensures you can depend on our delivery dates, and our transparent business model means we will continue to win your business every day.
Our team of expert-level technicians are ready to assist you with any equipment issues you may have – whether manufactured by us or not.  We are fully equipped to service, repair, refurbish and recondition your production equipment to get your operation back up and running.
Commissioning
Field Services
Equipment Refurbishing
Values
Tejas Service & Repair is your go-to partner for new equipment start-up, refurbished equipment, and field maintenance & service. Our vision is to be your leading partner in providing end-to-end coverage of your oilfield production equipment needs.
Two ASME Certified Fabrication Facilities